Methods and Technology
Objects included in the Mesoamerican 3-Dimensional Imaging Project are documented through a series of various techniques to achieve the highest resolution available. Specific methods used in the recording of each artifact are dependent upon existing conditions at the time of data capture. At the core of these techniques is three-dimensional scanning that produces ultra-high precision and accuracy (spatial resolution to 0.05 mm or better), making this technique ideal for recording minute detail on sculptured artifacts. The scanning procedure is a non-contact, non-invasive, and non-destructive method of inspection and recordation. Various innovative techniques of data collection, registration, filtering, and post-processing have been specifically formulated for this application and have been tested and refined by the Alliance for Integrated Spatial Technologies at the University of South Florida in Tampa.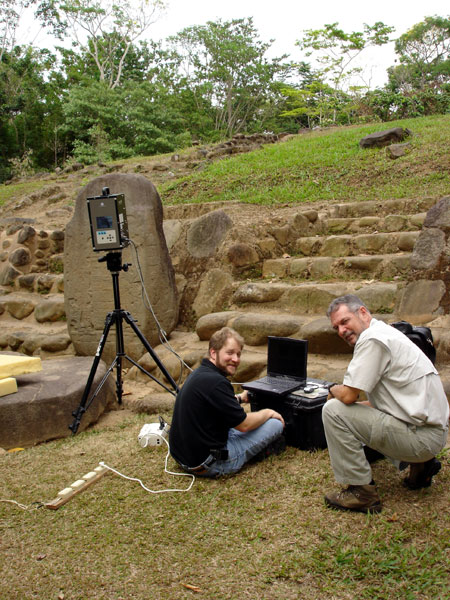 Travis Doering and Dan Perreault work to document Stela 5 from Takalik Abaj with the Minolta 9i 3D Digitizer.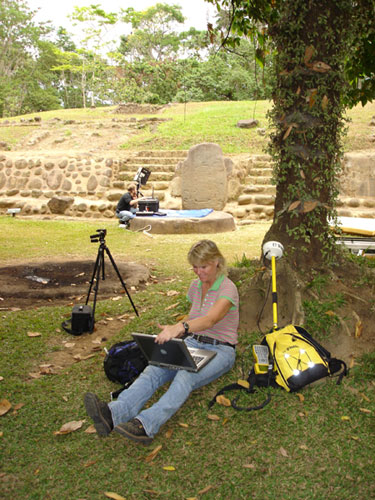 Lori Collins collects spatial attribute and context details to assist in the 3D documentation process.